American football quarterback Cam Newton is a member of the National Football League's Carolina Panthers right now. Every game in the NFL is televised, and it constantly makes headlines, so we all know how stressful it is to play, even if we are not the athlete involved.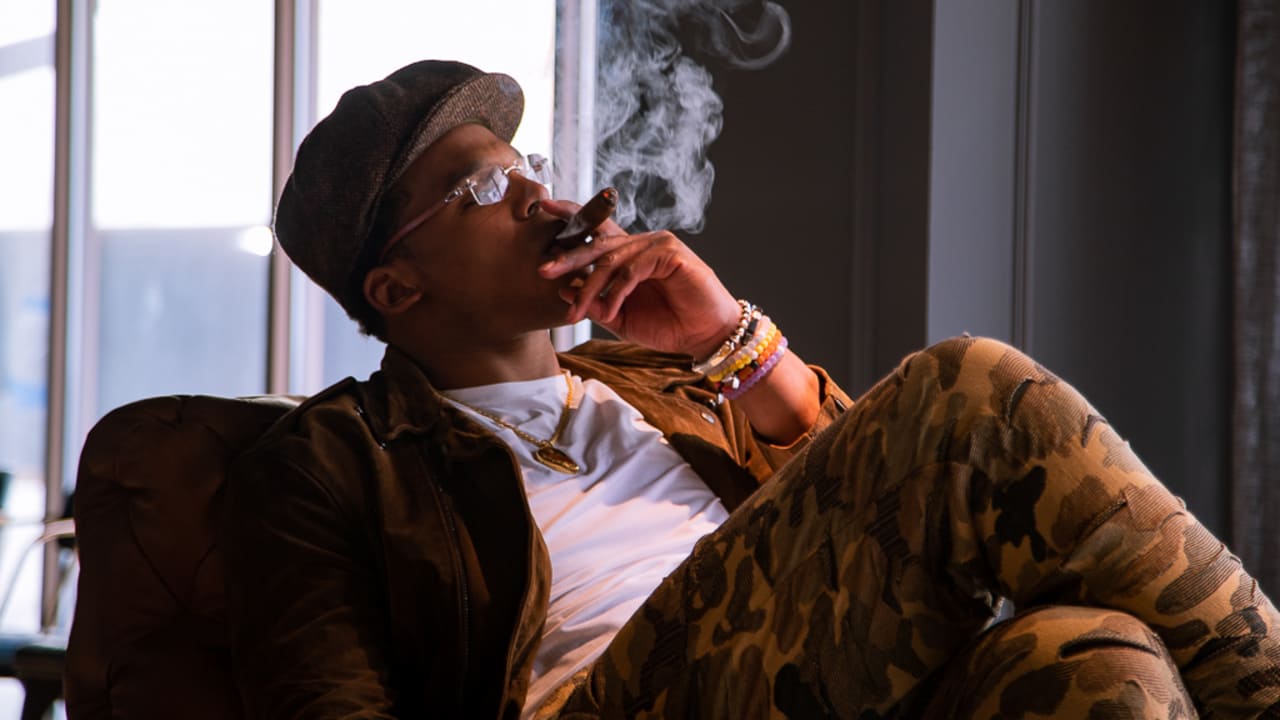 One activity Cam engages in whenever his team wins a game is smoking as a means of decompressing from the strain a football game has placed on him.
He has also been shown puffing or carrying a lighted cigar on social media. Furthermore, the sportsman said in an ESPN interview that smoking cigars made him feel "at peace." Although there are many different types of cigarettes, the professional football player prefers to smoke Plasencia Alma Fuerte. 
According to the company's website, Plasencia Alma Fuerte is a special combination of the best-aged tobaccos produced on premium soil, highlighting their rich, dazzling, and potent tastes. Molasses and oak complete the flavor in the aftertaste, which also features undertones of dark chocolate, plum, and cinnamon.
"A lot of people stop smoking cigars at this length. And I'm like, 'No, you gotta smoke it to right there [pointing in his cigar's near head]," the NFL star remarked in an interview with Cigar Aficionado. "The inside of your thumb has to be burning, feeling the heat. And that's your cigar saying 'no mas.'"
Cam also smoked a "Victory Cigar" in addition to Plasencia Alma Fuerte, and he once shared a video of himself smoking one while listening to music on Instagram, giving the appearance that he was at a party following the game.
Victory cigars are used or smoked frequently after an accomplishment has been made; the name itself denotes a time for victory or celebration. The cigar itself is commonly used and is seen at all athletic events.
Jim Goostree, an Alabama sports trainer, started handing out cigars in 1961 after the Crimson Tide stopped a six-year losing streak to the Volunteers, which marks the beginning of the victory cigar.
The market actually has a large selection of victory cigars, and different brands exist, including Warfighter, Georgia, Oshawa, and others. However, it was not known which brand or manufacturer Cam used to smoke.
Cam Newton started his own cigar bar.
Cam opened his own cigar club in Atlanta, next to Mercedes-Benz Stadium, putting his love of cigars to good use. The opulent cigar bar and restaurant is called "Fellaship," and he wants it to open in additional NFL cities. Charlotte is at the top of the list because that is where he lives during the playing season.
Even yet, the pro football player claimed that his establishment stood apart from similar-themed bars in the neighborhood. In a separate interview with radio station 680 The Fan, he said, "They tell athletes or people who come into money all the time don't spend your money on restaurants."
"But this is different. I know it's different. I feel as if for the Atlanta base, there is nothing that can equate to a person who wants to smoke a cigar, have good food, and be entertained in the same night."
"I'm excited because not only will you have a good opportunity to smoke a cigar, there will be a culinary experience like no other," he added.
"For me, just smoking a cigar is just like the rookie stage. But when you pair it with certain wines, bourbons, and different things, being educated about that, that's what's so interesting about food in general and even cigars."