Jim Belushi, the younger brother of the late John Belushi, is an actor, comedian, and singer who has had the opportunity to feature in various theatrical and film projects as well as his own TV comedy, "According to Jim."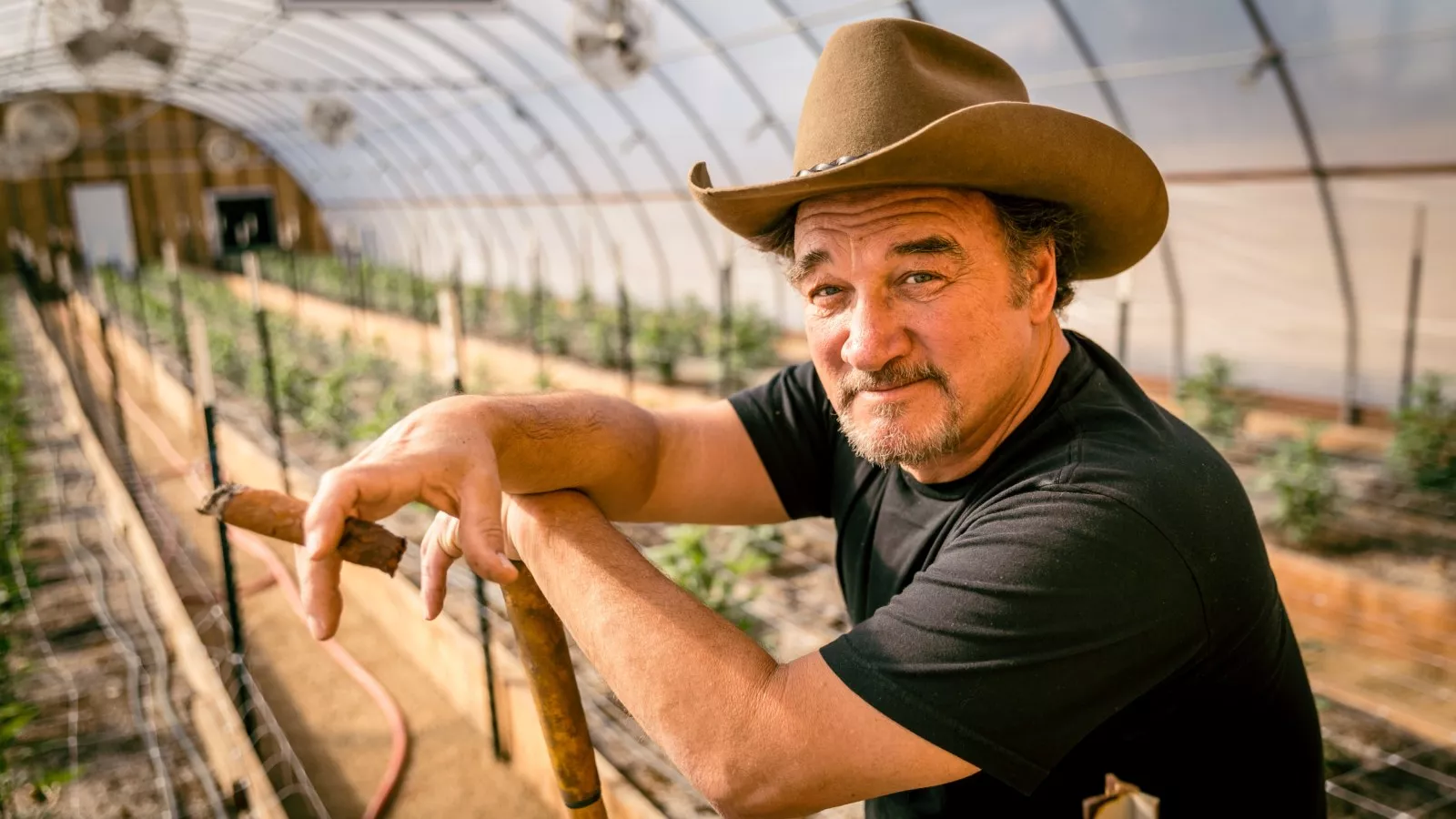 When the actor joined the cast of Saturday Night Live in 1983, he made his television debut and began to garner greater attention. Since then, he has continued to perform on stage, in TV shows and in movies, and he also sings with the blues group the "Sacred Hearts."
Jim enjoys smoking cigars and indulges in the habit whenever he doesn't appear on stage or in a movie, just like any other actor who is open about their passion for this pastime.
When did Jim Belushi develop an interest in smoking cigars?
When Jim Belushi was working on the 1988 action comedy "Red Heat" with actor Arnold Schwarzenegger, who, according to him, loves quality tobacco, Jim Belushi first became interested in cigars.
"The f*cker smoked a Montecristo No. 2 in a cop car with the windows closed," he recalled in an interview with Cigar Aficionado. "The car filled with smoke, and I got sick to my stomach. Arnold says, 'What's the matter, Jim? Does a little cigar smoke bother you? Here—try one.'"
He then advised that you shouldn't start with that Montecristo No. 2 Cigars, saying, "I was green after I smoked that. But I started smoking cigars on the set, and I was off and running."
"There's something that allows you to sit and be in the moment. It makes me feel like, hey, you know what? I'm doing alright. As opposed to the struggling in your mind to do better or with what you've done in the past. You can forget that; it's a respite where you feel, 'I'm doing alright.'"
Jim Belushi smokes cigars that range in strength from medium to strong.
The comedian said in the same interview with the publication that he maintains at least three humidors, including one in his dressing room, and that he loves cigars with a medium to strong strength and a bigger ring gauge because he believes they have a better draw.
Daytime Smoke: Fuente Hemingway Classic.
Who doesn't like a good draw when smoking? Smokers of all kinds might connect to this topic. When it comes to daytime smoking, Jim Belushi prefers the draw of Dominican cigars and claims that a Fuente or a Fuente Hemingway Classic is the ideal cigar for him.
Partagas Serie P No. 2 Cigar.
The Partagas Serie P No. 2, a torpedo, was another cigar Jim Belushi had tried. He said it smoked well, too, and that Dominican cigars always had a nice draw compared to Cuban cigars, which he believes to be approximately 50/50.
"I'll get pissed if someone gives me, say, a Cohiba Esplendido. It's got a nice ring gauge; it's a great company, a great cigar, an expensive cigar—and then I have to light it four or five times. That's frustrating. I'll tell you: Not every cigar in a box of Cubans is a good cigar. But every cigar in a box of Fuentes is a good cigar."
Double Corona Havana Cigar
He enjoyed every draw as he talked about his career in the entertainment industry and living in Hollywood during the chat, but he kept his experience with smoking the said cigar to himself.
Everyday Cigar: Por Larrañaga Nacionales
Every smoker has a cigar they smoke every day, and for Jim Belushi, that cigar was the Por Larrañaga Nacionales, which he claimed to smoke at least six or seven times daily.
Jim Belushi enjoyed the bonds created between cigar smokers and cigars. During his interview with Harvey Keitel and Roger Ebert, they once put a Davidoff on the table, and the actor didn't hesitate to get and smoke it.
As a result, the two hosts inquire as to whether he smokes cigars, to which he replied, perplexed, "Yes." Keitel then gave him a Cohiba Robusto after they had confirmed.
"That's what I like about cigars and cigar smokers," he remarked of that moment. "It's a bonding, a wonderful bonding among gentlemen. When you light a good cigar, men notice it."