Over the years, veteran actor Ron Perlman has appeared in more than 200 movies and television programs and is also among the celebrities that are renowned for their passion for smoking.
Apart from acting, Ron may be seen doing what he likes on set: smoking in one of his movies, "Sons of Anarchy," where he portrayed Clay Murrow.
According to Holts, the actor smokes cigars daily and has tried just about every variety, including Cuban, Dominican, Nicaraguan, and more. Additionally, he has many humidors spread out across his home for cigars produced in certain regions.
Ron Perlman started smoking in the early 1970s.
Ron started smoking in the early 1970s and used Arturo Fuente cigars at first. In an interview with Cigar Aficionado, he explained the form of the cigar and said it was pretty manageable.
"It was not too big, not too small, not intimidating. I became obsessed with Fuente cigars. I discovered many different sizes through Fuente: the Hemingway, the Corona, the Churchill. That's where I developed my taste for certain sizes and styles," he disclosed.
The actor continued by stating that he later broadened his interests and developed a genuine love for cigar smoking since it felt right and had significant spiritual benefits for him.
"Smoking a cigar, you have to take your act down a notch. It's such an esoteric thing; it demands that you give it your attention. Some people meditate; I smoke cigars."
He discussed the same topic in a different interview, noting that other people meditate while he smokes, "It's the best way for me to find myself. Smoking a cigar stops my hands from shaking."
"Smoking a cigar prevents me from punching people in the face when they get on my nerves. Cigars calm me down. Their smell, their taste… And they are the best partner for a good cocktail or a glass of brandy."
Ron Perlman was first exposed to cigars by a friend.
In the same interview, Ron disclosed that he had been introduced to cigars by a friend who insisted on only dining at the best restaurants, consuming only the finest whiskies, and smoking only the finest cigars.
"I never smoked candy-store cigars. We went out of our way to find what was good, which, at that point, was Fuentes, when they first became a force in the market," he continued. "Not that I could afford all this. But this friend and I went through this hedonist period in the mid-1970s."
"My friend became obsessed with eating at Il Mulino—he wanted to eat there once a week, so that we had our own table. I was having trouble paying the rent, but his philosophy was that living well was the only revenge. It gives you a reason to keep going. Then we added cigars and Scotch to this obsession to live well."
Ron Perlman gained a deeper level of affection for cigars.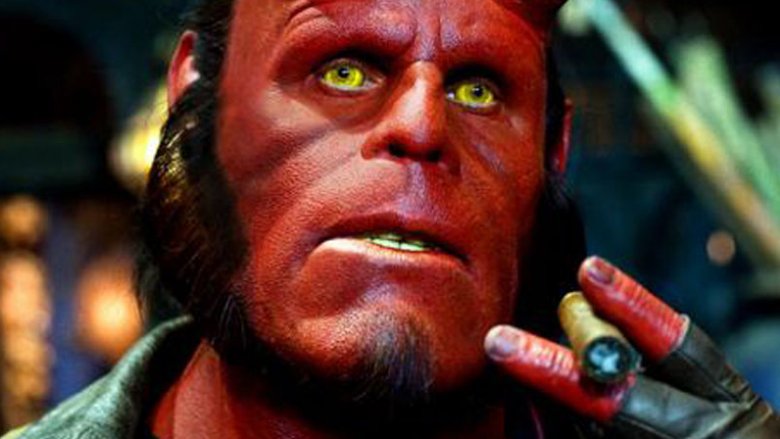 One or two humidors may be sufficient for smokers to maintain the humidity of their cigars. On the other hand, Ron maintains a half-dozen humidors strewn throughout his Los Angeles residence.
"Some of them are exclusively for Cubans, some are just for Dominicans, and some are a hodgepodge of things," he explained of his collection to the publication. "To this day, I like to experiment, to find things I wasn't aware of. Rolling is an art form, and blending is every bit as esoteric as creating a cabernet or pinot noir."
"With a great cigar, you can let it go out and relight it later, and it will still taste great. I don't often have the time to smoke one in a sitting unless I'm with the boys and have the time and patience to sit through it. But a really great cigar can go out and be relit almost to the end."
What other cigars does Ron Perlman smoke?
As we previously indicated, Ron's passion for cigars has reached a new level, which also implies that in addition to Arturo Fuente's cigars, he has also tasted cigars from other countries.
Favorite: Joy de Nicaragua Gran Consul
Just like any other smokers who have tried different cigars as well, Ron has his favorite cigar too, and that is Joya de Nicaragua Gran Consul.
He began by expressing his admiration for its extraordinary design, ideal size, fantastic flavor, and affordable pricing. Also, he mentioned that it was the tobacco he used to smoke when appearing in the "Sons of Anarchy" series.
He went on to describe another cigar, the Churchill, claiming that it is also great but that, if you want to take your time, smoke a Joya de Nicaragua Gran Consul and "just let life happen." 
Hoyo de Monterrey Double Corona (Cuban)
The Hoyo de Monterrey Double Corona is another cigar on his list that he likes, but he complained that it's difficult to get and too strong for one sitting.
The doctors asked Ron Perlman to slow down his smoking habits.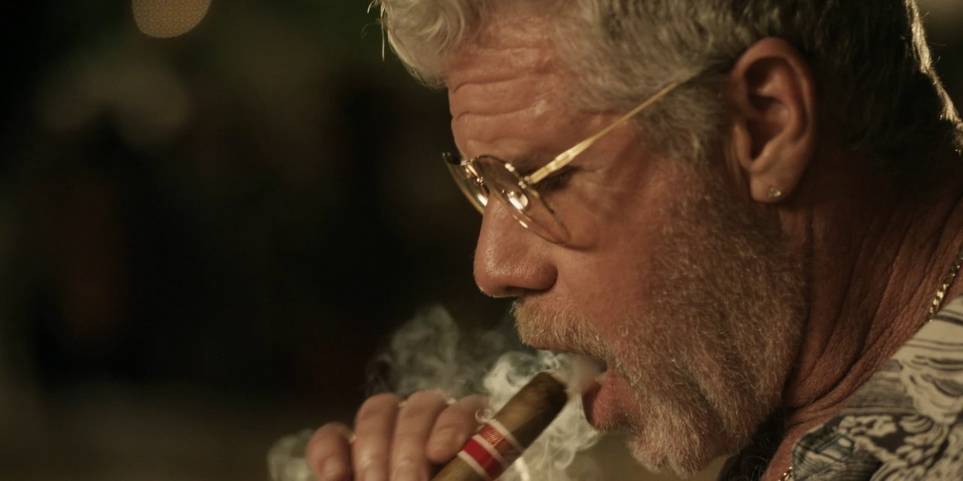 Ron smoked every day, and not only that, but he could finish five to six cigars a day. This obviously doesn't sound good to his doctors, considering his age as well, so they asked the actor to slow it down.
"Up until recently, I used to smoke five or six cigars a day," he told Cigars and Leisure. "It was a passion of mine. But, as I'm approaching 70 now, the doctors have asked me to slow it down, so I've been taking it a little easier."
"He would prefer I stop. So, I never ever, ever smoke in his presence. It's one of the sacrifices I make. And I don't make very many. But there are only so many hours during the year that I actually see my doctor, so let's just say the rest of the time I'm on my own recognizance," he added.
"Cigars are a weakness of mine, and I became quite good at cigar smoking in terms of knowing the playing field, knowing what I loved, experimenting with different labels, different countries, different wrappers, and different blends."
He also acknowledged that, in order to ensure that he smoked throughout the day, the actor started giving some of the characters he played reasons to continue smoking even while at work. It is true that several of his characters, outside his "Sons of Anarchy" persona, also smoke cigars, such as his "StartUp" character.
"It became a thing where people would hire me, and they'd go, 'You know, we like this guy smoking like we saw you do in this other picture,' so it started to become a thing and it kind of came to a crest on Sons of Anarchy. Clay Morrow, the character I played on there for six years, was a degenerate cigar smoker."
Ron Perlman thought about turning his passion for cigars into a business.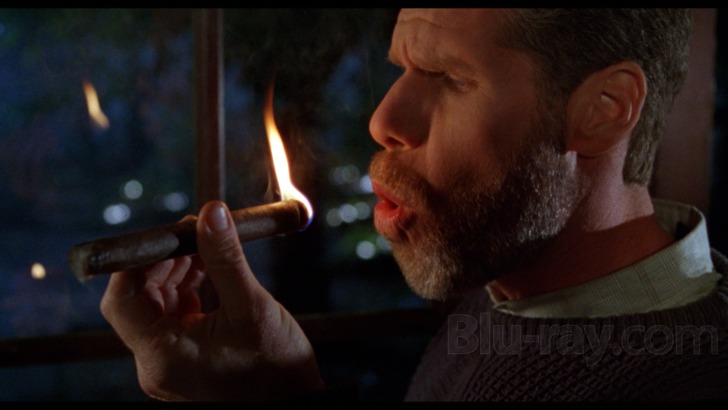 In his interview with Cigar Aficionado, Ron mentioned that he had previously thought about turning his passion for cigars into a business and had even explored starting his own label.
The owner of the small New York store where Ron was a regular rolled his own cigars using leftover tobacco from other cigar producers. The combinations he generated inspired the actor to try to match it with a cigar of his own.
"He'd get this cheap tobacco—really shitty stuff—and it was like turning water into wine; it tasted that good," Ron remarked at that time. "They were the sh*tt**st rolled cigars you've ever seen—practically like an exploding cigar because they'd fall apart while you smoked them. But he was a magician when it came to flavor."
"So I went down to the Dominican Republic and spent a week tasting tobaccos. They'd do these different blends; I was trying to match those cigars I'd have in New York. At the end of the week, it still wasn't what I was looking for."
"Then my career kicked in; I got distracted and never did end up developing it," he said. "But my love for cigars was such that I wanted to present the world with my version of the cigar you could smoke every day."